ABOUT THE AUTHORS OF THIS SITE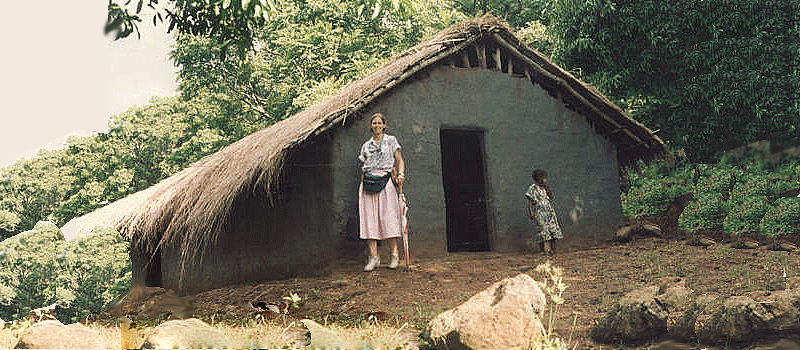 A team of many people have combined their knowledge and efforts to make this site possible. Among these are several missionaries. While on the mission field, it was their privilege to share God's Word through churches, evangelistic rallies, and on the streets with people from India; to the African nations of Malawi, Zambia, Zimbabwe, and remote areas of war-torn Mozambique; to Israelis housed in shelters during the scud missile attacks of the Gulf War. Some have also set up Bible schools in third-world countries (in sometimes hostile places) and have assisted in feeding the poor.
Others included in this cooperative effort are reaching out through street witnessing and other evangelistic means in the U.S. These are ministers and Bible men and women willing to take a stand against sin and for righteousness. They do not shrink back from teaching on heaven and on hell; on the love, mercy, and grace of God as well as the wrath and judgment of God; on obeying the Gospel; denying oneself; that God is to be feared in the assembly of the saints-Ps 89:7; the soon return of Jesus Christ; and that men should repent-ref Mk 6:12.
An author of one of the most extensive Bible Prophecy books ever published is also among those helping with this site.
We choose not to promote any person but only Jesus. It is written: BUT HE THAT GLORIETH, LET HIM GLORY IN THE LORD. FOR NOT HE THAT COMMENDETH HIMSELF IS APPROVED, BUT WHOM THE LORD COMMENDETH-2 Cor 10:17,18.
The emphasis of this site is the Word of God. Sound Bible doctrine is given, not a host of worldly stories. Our goal is to present this information in such a way that even a child can understand. By God's mercy, we hope you will find this to be one of the more user-friendly and informative "Bible" teaching sites on the web.
Those involved in this project are no strangers to problems suffered from proclaiming the Gospel. Neither are they strangers to controversy or persecutions and threats from the lukewarm and unsaved-ref Phil 1:28, but much love from the true brethren in Christ.
Suffering for the sake of Jesus is a subject seldom covered. The idea of actually suffering for one's faith in Christ is foreign to most churchgoers. It is written, Phil 1:29-FOR UNTO YOU IT IS GIVEN IN THE BEHALF OF CHRIST, NOT ONLY TO BELIEVE ON HIM, BUT ALSO TO SUFFER FOR HIS SAKE; 1 Tim 4:10-FOR THEREFORE WE BOTH LABOUR AND SUFFER REPROACH, BECAUSE WE TRUST IN THE LIVING GOD, WHO IS THE SAVIOUR OF ALL MEN, SPECIALLY OF THOSE THAT BELIEVE. 2 Tim 2:12-IF WE SUFFER, WE SHALL ALSO REIGN WITH HIM: IF WE DENY HIM, HE ALSO WILL DENY US: 2 Tim 3:12-YEA, AND ALL THAT WILL LIVE GODLY IN CHRIST JESUS SHALL SUFFER PERSECUTION. 1 Pe 3:14-BUT AND IF YE SUFFER FOR RIGHTEOUSNESS' SAKE, HAPPY ARE YE: AND BE NOT AFRAID OF THEIR TERROR, NEITHER BE TROUBLED. Heb 13:3-REMEMBER THEM THAT ARE IN BONDS, AS BOUND WITH THEM; AND THEM WHICH SUFFER ADVERSITY, AS BEING YOURSELVES ALSO IN THE BODY.
Photo Design: End-time.com.
---